Whats Peace, Whats Love, Whats Happiness.How do we find peace, love and happiness?
Many TALK about PROBLEMS in Jamaica. That's a START of a conversation but shouldn't be the END. Let's discuss some ACTUAL SOLUTIONS !! Jamaica's...
LahliPop Atlanta Georgia, USA Dancehall/Pop/Reggae An artist who's considered a triple threat because of her skills in writing, singing and dancing....
pJust Reasoning is where we discuss, debate, and just reason about issue of relevance in our communities./p
Emerald royalty events showcases
TICKETS FOR LEO AFFAIR NOW ON SALE $20

#AUG12 HOUSTON #LEOAFFAIR2017 #CHAMPPRECIATON BIRTHDAY CELEBRATION 🎉 FOR FATTACAREY SHALEAH & FRIENDS...TICKETS FOR LEO AFFAIR NOW ON SALE $20

#AUG12 HOUSTON #LEOAFFAIR2017 #CHAMPPRECIATON BIRTHDAY CELEBRATION 🎉 FOR FATTACAREY SHALEAH & FRIENDS #LIMITEDSECTIONS TO #PREORDERYOURBOTTLES / #RSVP #8324432434👈🏾INFO 📲


www.mediafire.com/file/e5s7xnrs29qhcr0/01_LEO_AFFA… Show more
TICKETS FOR LEO AFFAIR NOW ON SALE $20

#AUG12 HOUSTON #LEOAFFAIR2017 #CHAMPPRECIATON BIRTHDAY CELEBRATION 🎉 FOR FATTACAREY SHALEAH & FRIENDS...TICKETS FOR LEO AFFAIR NOW ON SALE $20

#AUG12 HOUSTON #LEOAFFAIR2017 #CHAMPPRECIATON BIRTHDAY CELEBRATION 🎉 FOR FATTACAREY SHALEAH & FRIENDS #LIMITEDSECTIONS TO #PREORDERYOURBOTTLES / #RSVP #8324432434👈🏾INFO 📲


www.mediafire.com/file/e5s7xnrs29qhcr0/01_LEO_AFFA… Show more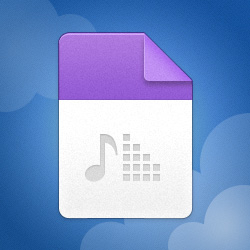 MediaFire is a simple to use free service that lets you put all your photos documents music and video in a single place so you…
TICKETS FOR LEO AFFAIR NOW ON SALE $20

#AUG12 HOUSTON #LEOAFFAIR2017 #CHAMPPRECIATON BIRTHDAY CELEBRATION 🎉 FOR FATTACAREY SHALEAH & FRIENDS...TICKETS FOR LEO AFFAIR NOW ON SALE $20

#AUG12 HOUSTON #LEOAFFAIR2017 #CHAMPPRECIATON BIRTHDAY CELEBRATION 🎉 FOR FATTACAREY SHALEAH & FRIENDS #LIMITEDSECTIONS TO #PREORDERYOURBOTTLES / #RSVP #8324432434👈🏾INFO 📲


www.mediafire.com/file/e5s7xnrs29qhcr0/01_LEO_AFFA… Show more
TICKETS FOR LEO AFFAIR NOW ON SALE $20

#AUG12 HOUSTON #LEOAFFAIR2017 #CHAMPPRECIATON BIRTHDAY CELEBRATION 🎉 FOR FATTACAREY SHALEAH & FRIENDS...TICKETS FOR LEO AFFAIR NOW ON SALE $20

#AUG12 HOUSTON #LEOAFFAIR2017 #CHAMPPRECIATON BIRTHDAY CELEBRATION 🎉 FOR FATTACAREY SHALEAH & FRIENDS #LIMITEDSECTIONS TO #PREORDERYOURBOTTLES / #RSVP #8324432434👈🏾INFO 📲


www.mediafire.com/file/e5s7xnrs29qhcr0/01_LEO_AFFA… Show more
#REGGAEvsSOCA3 #NOV6 #DALLASvsHOUSTON #8270wBELLFORT CITYvsCITY FOR BRAGGING RIGHTS

MUSIC BY
(TEAM HOUSTON)
GEGO DE BOSS