Who doesn't love talking about sports? Here's a place dedicated to EVERYTHING sports related!...
Attention Boxing Fans! It's Official Floyd Mayweather &...
Word out of New York is that both Floyd Mayweather & Manny Pacquiao have signed on the dotted line and are slated to do battle on May 2nd in what could arguably be the biggest fight of this century so far.
What say you, too little too late or it's about time?
Replies
Chris Walters
Well it's about DYAM TIME !! The fight HAS TO HAPPEN but I'm not sure what we will truly learn 5 years after the fight SHOULD'VE happened as both...
Well it's about DYAM TIME !! The fight HAS TO HAPPEN but I'm not sure what we will truly learn 5 years after the fight SHOULD'VE happened as both fighters are older and slowing down a bit. I have no predictions but if the deal does get sealed "in the next couple days" then that will be the FIRST boxing match I might ACTUALLY PAY $$ to watch. MAKE IT HAPPEN !! What say you Techs aka 2TEACH ? <br /><br />espn.go.com/boxing/story/_/id/12254197/bob-arum-sa…
Show more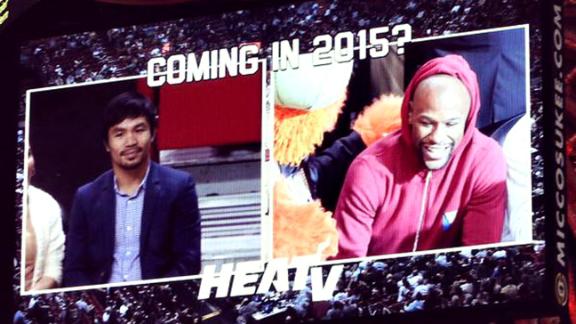 The megafight that the boxing world has been clamoring for between Manny Pacquiao and Floyd Mayweather Jr. should be finalized in "the next couple days,"…
5 years ago